Always looking for interesting new projects, events, collaborations, associations and promotions 
Over the past 30 years, under various guises – the Chocolate House, Candyskin, UtD, and since 2008, Buzzin Music has been involved in music promotion and event management.
Event Management
I have organised events and promoted the likes of Primal Scream, My Bloody Valentine, The James Taylor Quartet, The Primitives, The Wedding Present, The Shamen, The Beloved, House Of Love, The Claim.
Buzzin Music has also worked in association with various record labels, producers, studios, PR companies, management, secondary ticket markets and the artists themselves.
Buzzin Music Presents…
A series of live gigs and multimedia events have been scheduled to start in March 2018 across two venues – The Billabong Club and The Rising Sun.
Artists already booked to perform include a wide range of music genres, including Jim Riley's Blues Foundation, The Senior Service, The Cravats, Theatre Royal, The Closer We Are To Dying, Rastko, David Read (of The Claim), Punching Swans & Northwest.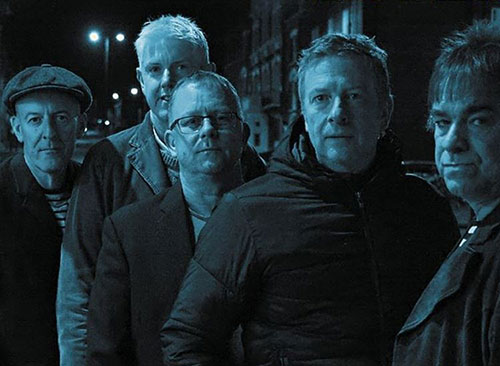 Music Promotions
Buzzin Music has continued to work tirelessly in promoting new, unsigned artists, alongside established musicians with an eclectic array of talent such as Radiohead, Coldplay, Madonna, Asylums, Girl Band, IDLES, Theatre Royal and Stuart Turner & the Flat Earth Society, to name a few.
With a personal interest in new, original, interesting and exciting music, Buzzin Media is always looking for new projects, collaborations, associations and music ventures to produce, manage or promote; and with 20 years online commercial experience, digital marketing management comes in useful too.
Terry Lane and Buzzin Media are currently working with Rastko, The Claim, Stuart Turner & the Flat Earth Society, Groovy Uncle, The Closer We Are To Dying, Bleak Industrialists, The Science Department, whthppnsfpshthtbttn?
Heart Of Darkness / Madness was a live multimedia event involving live performances, accompanying art and visual experiences.
Buzzin Music Blog
Launched in 2008, buzzinmusic.co.uk has continued to promote and review new releases, live gigs and events from a wide range of genres and eclectic tastes. Working closely with artists, record labels and PR companies Buzzin Music has steered a path somewhere between an informative fanzine and unbiased music magazine with an emphasis on providing the reader with information rather than biased opinions.
Read the Buzzin Music Sex Pistols – Never Mind The Bollocks (40th Anniversary) review.