SEO will give your business the competitive edge
Kent businesses and organisations are already using effective SEO (Search Engine Optimisation) campaigns to increase their visibility and ranking in Google and other search engines. By doing so, they increase their competitive edge and profits.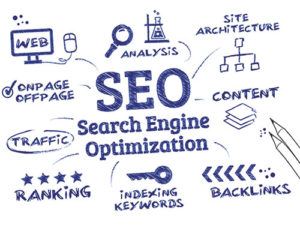 Is Your Kent Company Missing a Great Opportunity to harness the power of the web by not employing an effective SEO campaign to increase your search engine keyword ranking and visibility in the SERPs (Search Engine Results Page) and proactively seeking external inbound links as part of a progressive link building program, and overall digital online marketing strategy?
Buzzin Media are successful SEO Kent based experts and can boast over 20 years commercial experience and SEO success. We will improve your landing pages with on-page optimisation, manage a link building program, increase your keyword ranking in Google and other search engines, drive qualitative traffic to your website, review competition through sustained competitor analysis and constantly improve your domain and page authority through professional analytics and reporting.
Buzzin Media SEO Kent campaigns will increase your company's Return On Investment (ROI), profit margins and online success
Successful & effective SEO Kent campaigns will be managed as part of a holistic digital online marketing strategy.  But equally, our Buzzin Search Engine Optimisation programs are entirely bespoke and are customised to suit your business needs from the following:
Keyword Analysis & Tracking
Strategic Link Building
Competitor Analysis
Traffic Analytics & Reporting
Google 1st Page Search (SERPs) Keyword Success
Buzzin Media has successfully managed to attain 1st page Google ranking for 100's of targeted keywords for many Kent businesses and organisations. Among them:
Midkent College
The PEOPLE Academy
Highway Care
Thomas & Anca
Eagle Vending
LTR Supplies
Kent Electrical Services
Office Phone Shop
MF Communications
Fairtrade Vending
Rochester Fireplaces
Buzzin Music
Buzzin Football
Better Business Coaching
Here is a small sample of top performing competitive keywords Buzzin Media has achieved Google First Page success for Kent businesses and organisations:
kent college
kent college courses
life coaching
business coaching
madonna tickets
coldplay tickets
premier league football tickets
bingo machines
raffle ticket machines
lotto tickets
kent electrical services
kent electricians
remanufactured telephones
vending machines
fairtrade beverages
Once you have a professional-looking website that creates the right first impression, your Kent business needs a SEO strategy to increase your online 'footprint' and create a competitive edge over your competition.
Buzzin Media manage successful SEO campaigns.  If we don't already work for one of your competitors, we would like to hear from you.  Contact Buzzin Media today to discuss how we can work together to make your company an online business success.