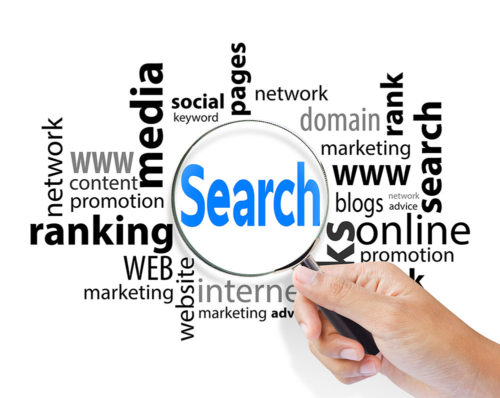 Google update the algorithm for how featured snippets show in SERPs
This month Google made a change to how pages that are selected as featured snippets (also referred to as "answer boxes") appear in natural SERPs (Search Engine Result Page) listings.
Hitherto, a page could appear twice – once as a feature snippet and in the normal list of search results. But now, if Google selects a page as a feature snippet, it will no longer appear in both.
This may be the reason that a page that was ranking high and appeared to be ticking all the right SEO boxes suddenly drops off your keyword ranking reports without any rhyme or reason.
As with every selected web page listing feature, this will highlight your page and provides user assurance that Google is giving this page a royal thumbs up. /so if your page is selected, you should see a dramatic boost in traffic.  But with the Google SERP ranking constantly in flux, the feature snippet choice could hop on and off your ranking data – be aware of this when reading traffic reports.
Depending on the source, as with much SEO practice, for a page to be featured in this way does or doesn't have to be ranked in the normal listings.  But common sense suggests that it would have to be.  Why would Google rank a web page outside the top 20 but present it as a featured resource?
The main point to consider is what makes Google choose a page for a feature snippet?
As far as the feature snippet is concerned, it is seen to be answering a search query. In the example below you can see the content Google has selected from the featured web page is a product description.
In the example shown, the Feature Snippet is listed between the Google Ads and the natural listings, and is highlighted by a faint keyline border (see below).
search term: Siemens Optipoint 410 Advance Phone returns
Google feature snippet: The Siemens Optipoint 410 Advance Phone is able to utilise VoIP telephony with standard voice Codecs and QoS mechanisms for high voice quality. The ability to add on features to the Optipoint 410 Advance is possible through the open hardware and software platforms.
Knowing this is the type of content Google will consider for feature snippets, it is worth reviewing the content of your most popular products or pages that you are looking to boost visibility and increase traffic.
Online SEO tools such as SEMrush and MOZ now show whether your pages are being selected as feature snippets; and this can also be useful to find out which feature snippets your competitors are listing for, too.
If you would like to know how I can help you improve your website content, increase your visibility, traffic, search engine ranking, customers and sales, call me on +44(0)79601 73706 or email terry@buzzinmedia.co.uk.